Beyond Vulnerability?
Subtitle : Water in Singapore-Malaysia Relations

Abstract :
Singapore depends upon Johor for about half of daily supply of portable water. Thus dependence upon Malaysia for water is perceived in Singapore to compound is vulnerability. Malaysian threats to cut its supply of water to Singapore whenever it has a disagreement with the letter have confirmed Singapore's worst fears.Is this issue of supply of Johor water the equivalent of sword of Damocles hanging over Singapore-Malaysia relations? This issue of water in Singapore-Malaysia relation is in large part driven by an increasing demand for water not only in Singapore, but also in Malaysia and the pressure on the supply of water from catchment areas threatened by urbanisation, indstrialisation and agriculture.

Registration No : B1505
Author :
Kog Yue Choong [et al.]
Institute of Defence and Strategic Studies

Edition :
Impresum : Singapore: Institute of Defence and Strategic Studies,
Description :
Language : English

ISBN 981-04-6768-0

Classification:
1. 300 - SOSIO-CULTURAL COMMUNITY / 340.1.4 - ENVIRONMENT - Environment Problems - Freshwater Resources

Keyword :
1 Water Supply
2 Vuknerability
3 Singapore
4 Malaysia
5 Relations


Availability :
Hard copies 1 of 1

◀ Return to Category Page
---
Related Literatures
You are not logged in yet
Please log in before you can start to reserve a book. If you don't have a username and password please contact our administrator.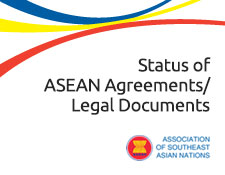 Categories